Language

The official language of the conference is English.

Online registration

Your registration fee includes : cost for admission to the scientific sessions, abstract book, breaks, working lunches and welcome cocktail.
There is no registration deadline, however, the Institut Pasteur reserves the right to close without notice the "online registration" when the maximum capacity of the auditorium is reached.
Please email your registration queries to nanobodies2023@conferences-pasteur.org and allow 48 hours for a response from registration staff.
Registration Fees
Registration fees

VAT including

TAXE INCL.

Academic registration Only video broadcast

165 Euros
Industry Only video broadcast

231 Euros
Pastorian registration Only video broadcast

Only payment by eOTP (Internal Pasteur)

125 Euros
International Pasteur Network - registration Only video broadcast

Only people who are part of the International Pasteur Network

137,5 Euros
Curie Institute registration Only video broadcast

Warning: You must be registered with an e-mail belonging to the Institut Curie (@curie.fr)

137,5 Euros
Student registration Only video broadcast

Student ID requested

132 Euros
Social program

VAT included

Price

Dinner

72 Euros
Paris dinner cruise
September 18, 2023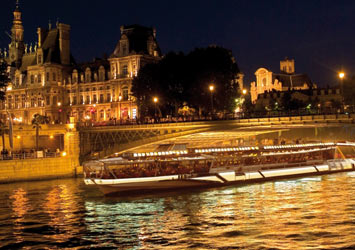 The sun sets and night falls over Paris, the flagship Jean-Sébastien Mouche casts off its moorings and the harbour slowly drifts away. You are about to experience an extraordinary dinner cruise with the company Bateaux Mouches® … The city of lights slowly unveils itself as you softly slip by along the shimmering waters of the Seine. The mood is romantic, the magic is in force...You are the actors in a wonderful play, played only for you. The sophisticated menu echos the extraordinary setting, displaying culinary flair, governed by excellence. This dinner cruise will be remembered as one of the most special moments of your stay in Paris. (
Pre-registration required
)
Website:
www.bateaux-mouches.fr
7.45 pm
Arrival of guests
8.30 pm
Departure on cruise
10.45 pm
Return to dock
11 pm
End of event